This weekend is the last chance to check out this year's Toronto One of a Kind Christmas Show (Nov 23 – Dec 3 @ Enercare Centre) and here are our pick of 9 booths for cute items by Canadian artisans at the show!
Sabrina Chin, the founder of love at first blush, moved from Vancouver to Toronto to pursue a Fashion Design degree at Ryerson University. A self taught jewelry designer and leather crafter, her main medium is leather which she transforms into delicate shapes using traditional molding techniques and sewing skills she has learned in design school. Sabrina has worked as fashion designer for several brands since 2006 before staring her own business. Her signature leather cuff caught the eyes of the costume designer of a movie, which it's the statement piece of a witch character in the movie.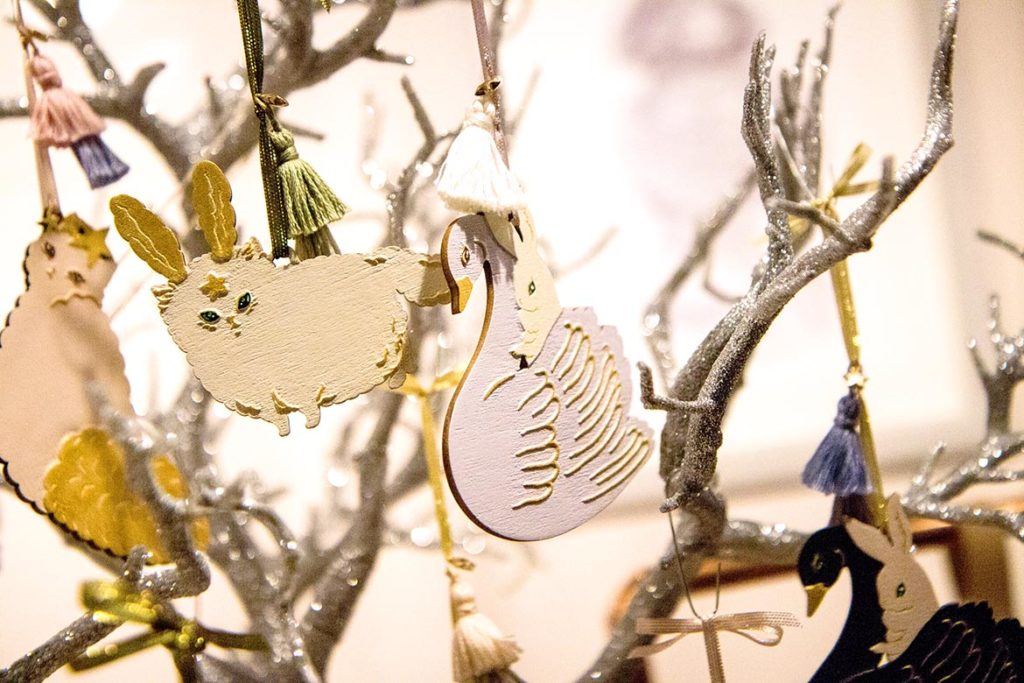 Selena, the owner of Sous Sous, is a friend of Sabrina that they took the booths side by side, being each others company. Their friendship started from the City of Craft show at 2012 as they were neighbors at the show. They have been supporting each others at several shows. For this OOAK show, they even matching the booths by decorated them in similar decorations and that's how we curiously found this out! Sometimes it's not all about boosting the sales to be a vendor at the show but to find someone with the same interest and goal as themselves, to find support from other artisans.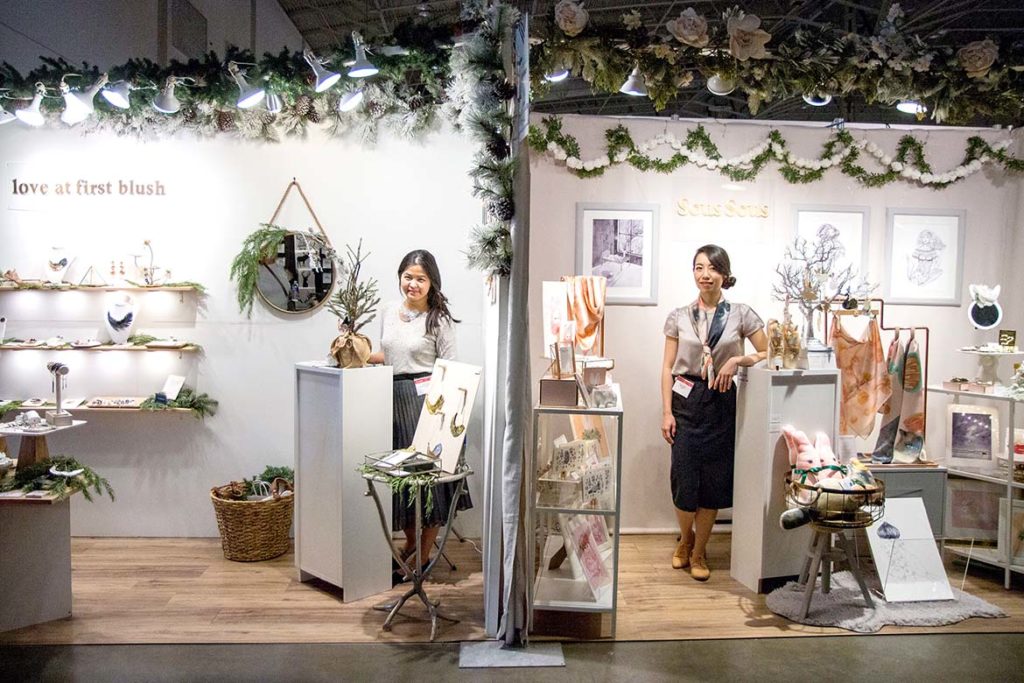 This wall of illustration on wooden blocks caught my eyes! As I walk deeper into the booth, I see the uniqueness of the artworks by Genie. My first impression of Genie is she is cheerful! From her accent and last name I confirmed my guess with her she is from Korea, which is familiar to me as my late mom was Korean. Genie was born and raised in South Korea, and attended the prestigious School of Fine Arts, Hongik University, in Seoul. Came to Canada in 1998 and based in Oakville, Ontario. One of her illustrations, "Double Double", depict Canadians' love of the timmies' double double coffee.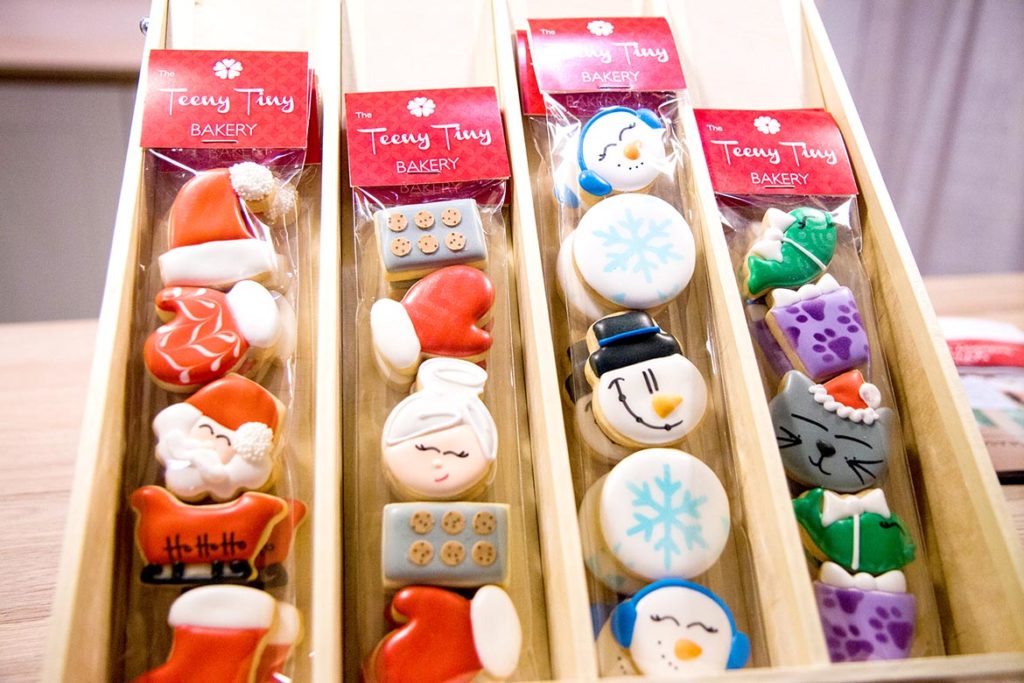 Too cute to eat!! I probably will keep them and not gonna eat them. 😊 😆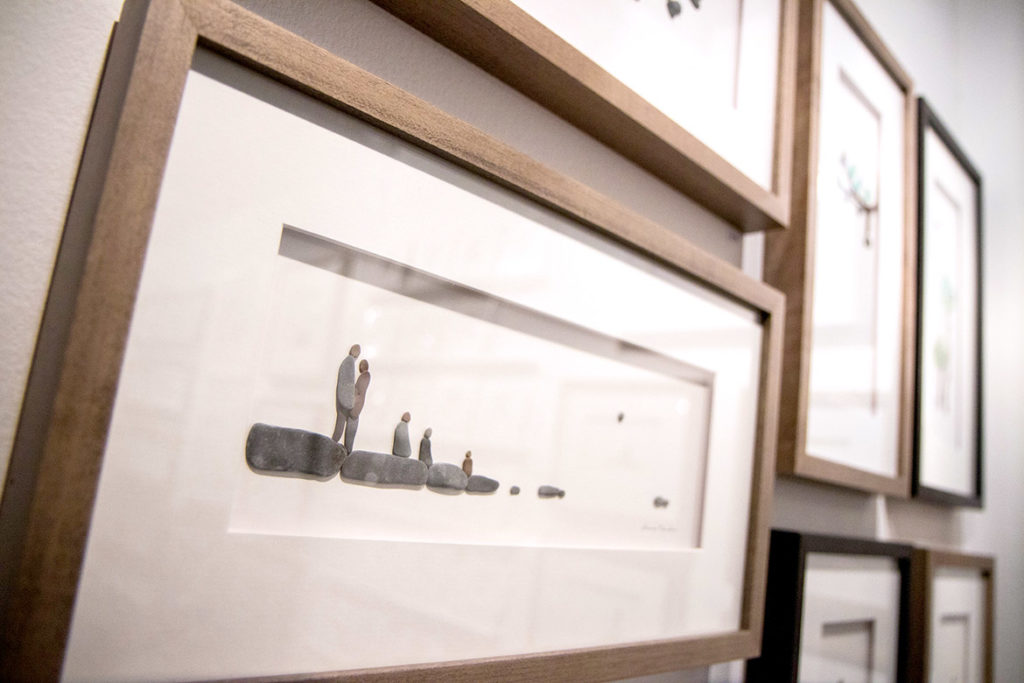 One-of-a-kind framed 3D art made with pebbles and sea glass. What an original way of creating art! Sharon Nowlan from Nova Scotia put scenery of the east coast into her pieces. She also pictured family in some as unique family portraits to hang at home. I really love the delicate details of them and the idea of putting elements from the nature into art then bring it into our lives. Sharon's belief, "It's just a different way of expressing all the wonderful things that life has to offer. It still amazes me to think that it's possible to create such warm human emotion with the tiniest little pebble."
TTC is one of the iconic presentations of Toronto. And for some Torontonian, it's in their blood. No surprise there are night lights of TTC bus & train and Christmas tree ornaments of TTC subway station for the fans. I love this cute design of the booth! 😍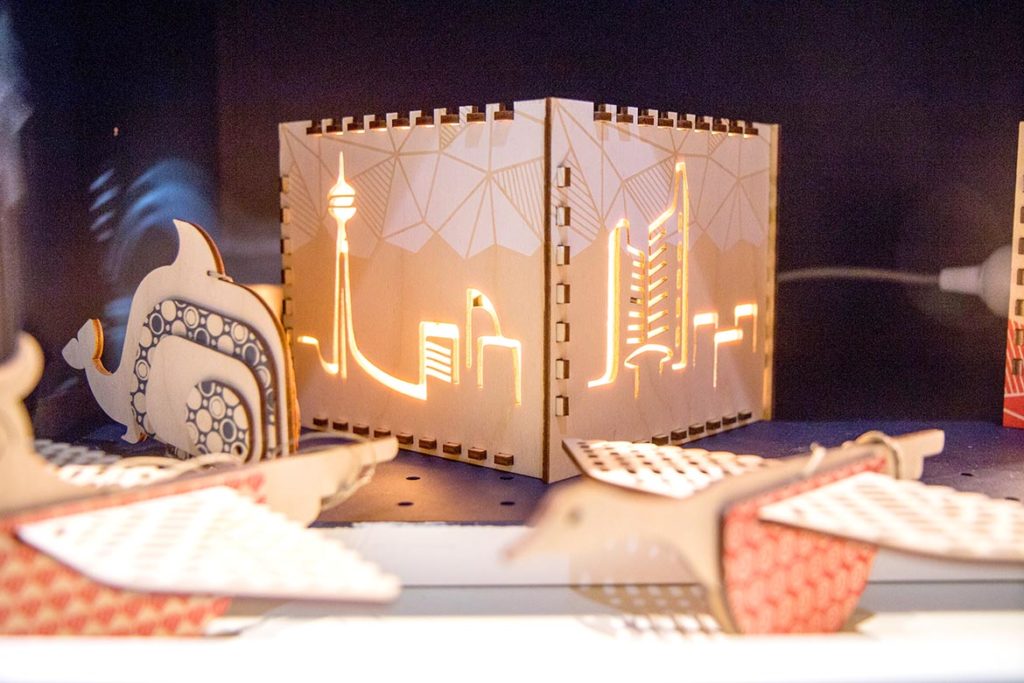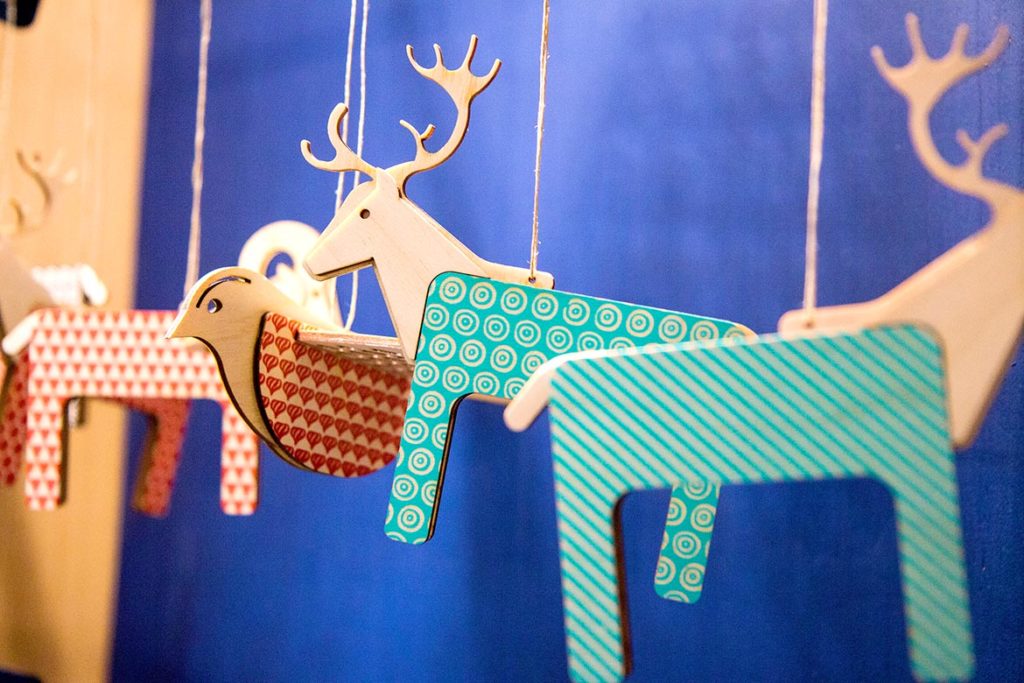 The meaning of Miloshka in Russian is "Little Milo". Toronto artisan, Kira Varvanina, and her husband named their store after their daughter, Milo. Kira stated, "It started from a mobile that I made for my daughter and has expanded to funky wall decor, daring art displays and ornaments." They put imagery of Toronto into their products as well. There are wall clock with CN Tower and night light with Toronto skyline.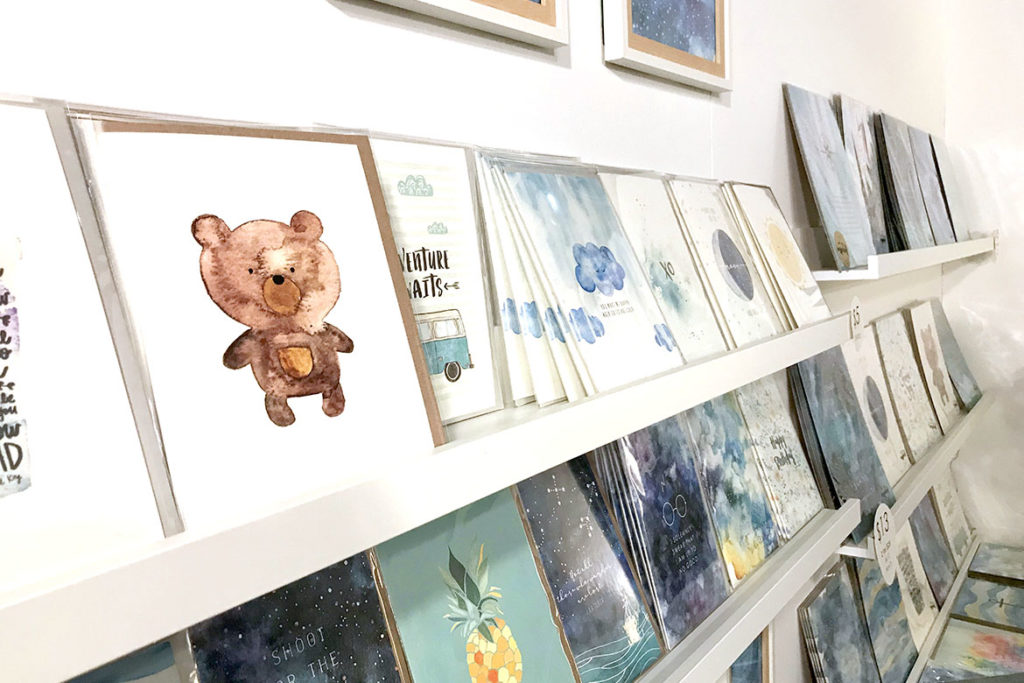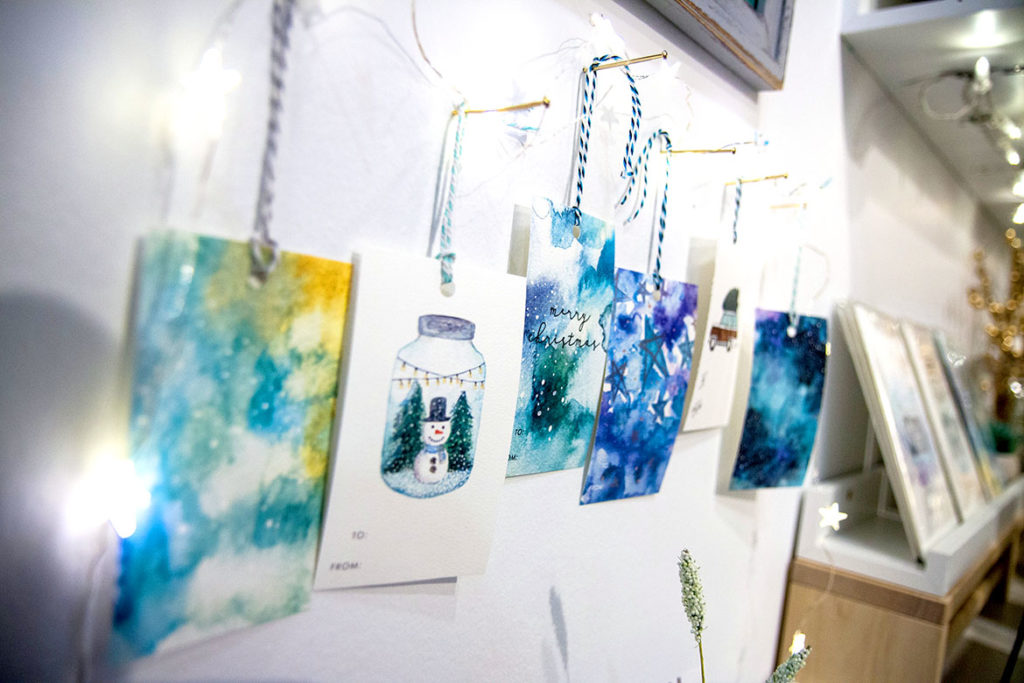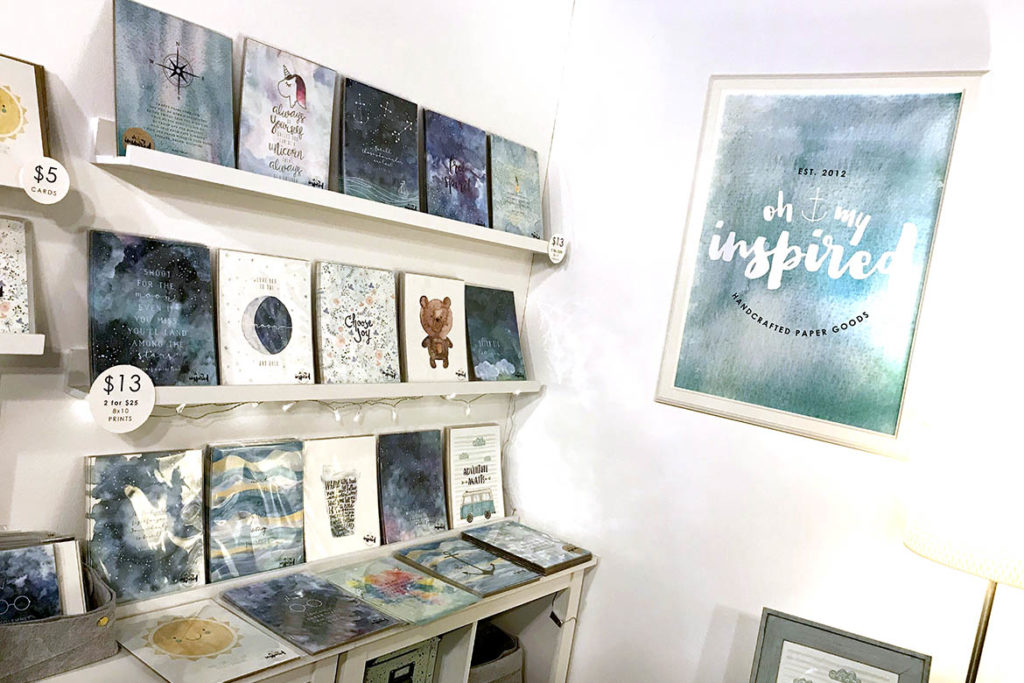 Everyone needs a little inspiration from time to time. Karen Wong, an artisan from Markham, Ontario, puts inspirational quotes into art for us to put up as the daily food for the soul. One of Karen's favourite quotes is by Mother Teresa: "We can do not great things, only small things with great love. it is not how much you do but how much love you put into doing it." Karen hopes that her papergoods will be a way to help others give a gift of a "small thing" but with great love.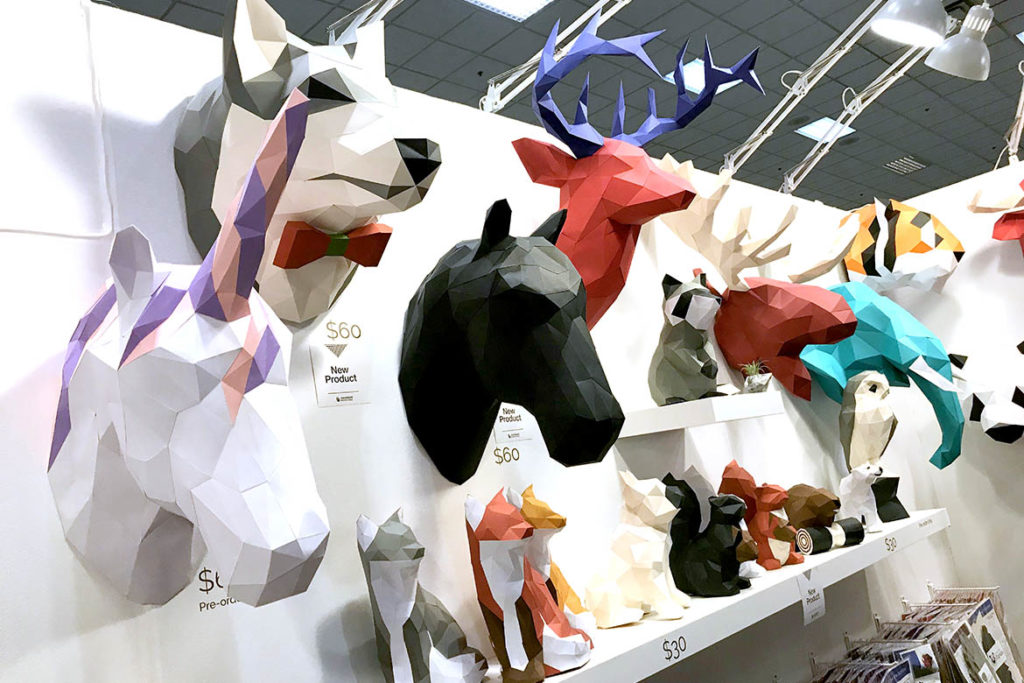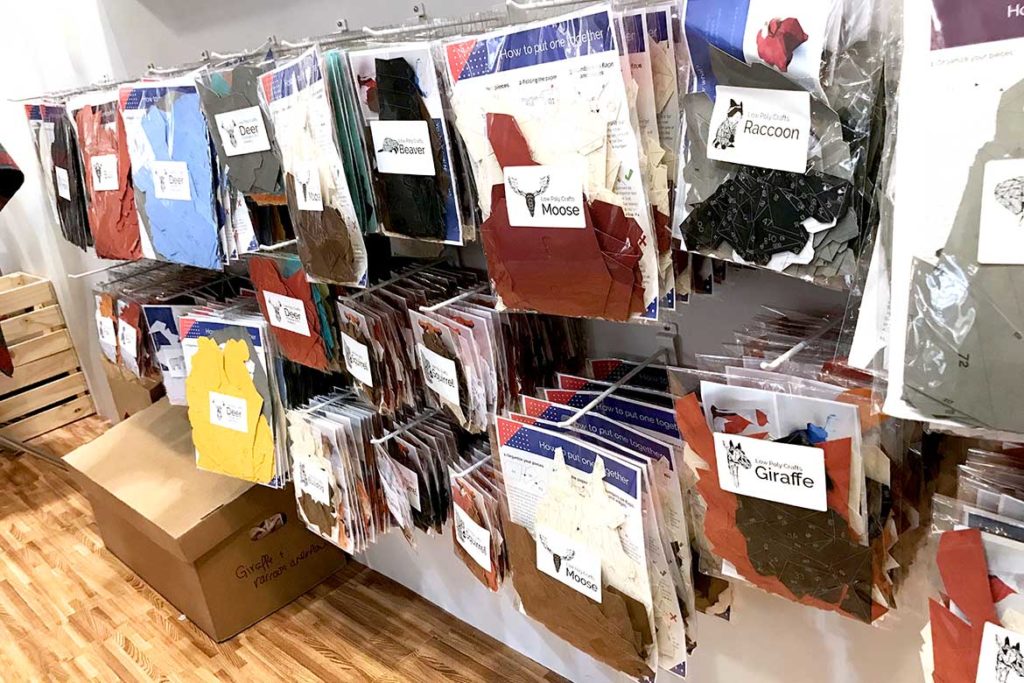 These pieces of art won't be complete without your own involvement! Just like the hunters who put their "trophies" on the wall, you got to "create" your "trophies". These kits included cut out paper pieces you glue them together by the number to create the art. How cute to have the head of an Unicorn hanging on the wall in your living room as a statement piece!