Last year I bought a Christmas arrangement to decorate the porch, this year I put together this gorgeous arrangement with the materials I saved from last year and the new materials I bought this year. I saved money and had a fun morning!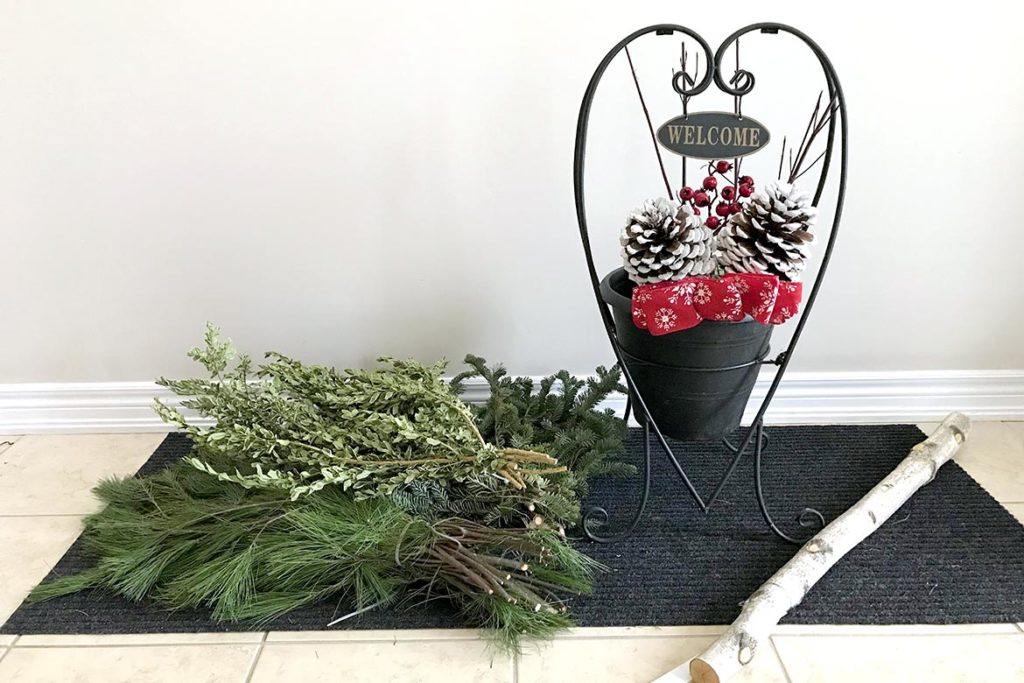 All the materials I gathered:
– The pine cones, ribbon, decorative berry and branches with the floral foam that I saved from last year
– The basket stand I got from summer
– 3 kinds of Christmas green I bought from a local farm, 19th Avenue Farmers' Market (3 for $20)
– A white birch branch I bought from Home Depot ($5.98)
The "Welcome Home" basket I bought from summer for $29.99, and now it became a basket for the Christmas arrangement! It's definitely a great buy that I can use to decorate the porch all year long.
Summer
Winter
19th Avenue Farmers' Market:
You can get Christmas green and decorating materials to DIY your own or get a ready made arrangements there. They don't sell the birch branch, which I got it at Home Depot.









Let's Start!
Lucky that I have an electrical saw at home that I can use to cut the Birch in half. I didn't get 2 branches because I want to save money, so I have to cut it into 2 pieces to get the look.



First
After I put in the birch, I start putting in the greens. First, I put the big wide Spruce branch sandwich the birch branches (one in front of them and one behind them). Then the Euonymus on the left and right by the birch branches.




Looks pretty already eh! 😊
Second
It's time to put in the long needle pine on both sides as symmetrical as I can.
try to fill in all the space
to hide the green floral foam

Last
I put in some long branches of Euonymus in the back and a few small short branches of Spruce in the front beside the pine cones and it's done! 😄👏🏼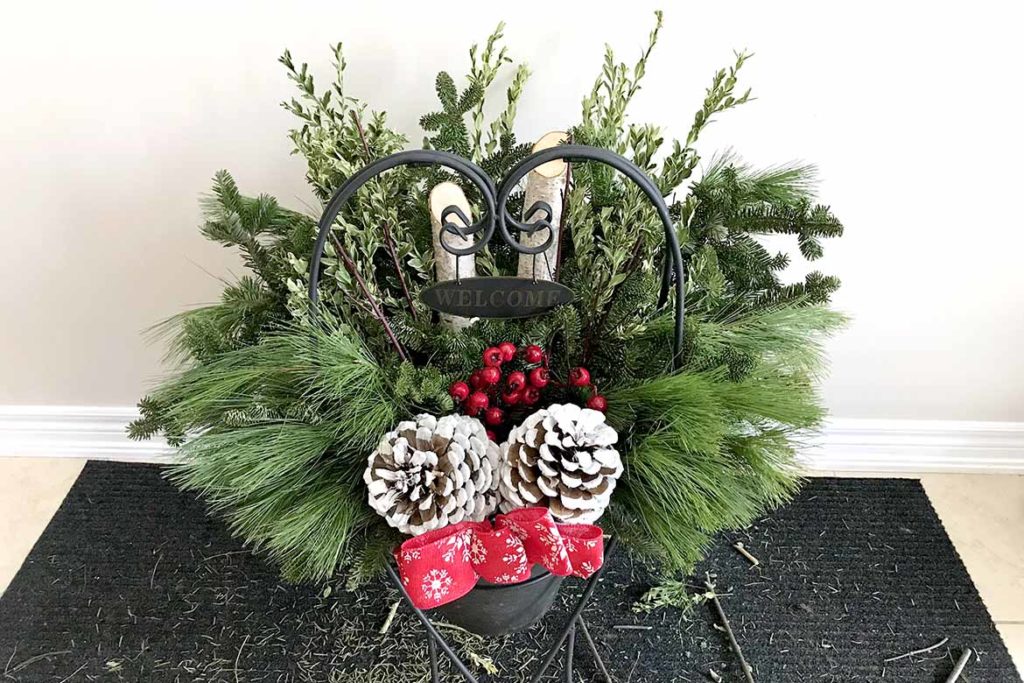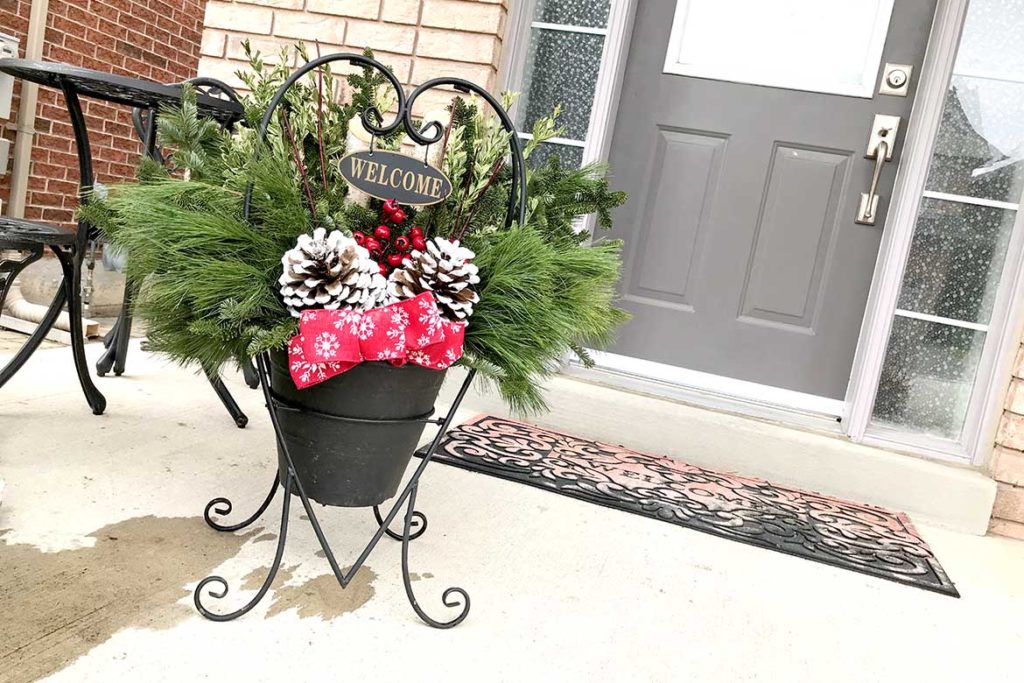 I sure made it sound easy… haha… I spent about 2 and a half hours to put together this beauty. Mainly because this is the first time I DIY a Christmas arrangement and I am not a professional. It's, however, a fun experience. I would like to do this next year, of course, with all the materials I will save from this year.
I would love to read comments from you on what do you think and maybe your professional advice! 😉