40 days till the arrival of 2018, the most common New Year's resolution is to stay fit and be healthy. That's my on-going lifetime goal and I have problem motivate myself to head to the gym. I need motivation boost and I found Way of Will.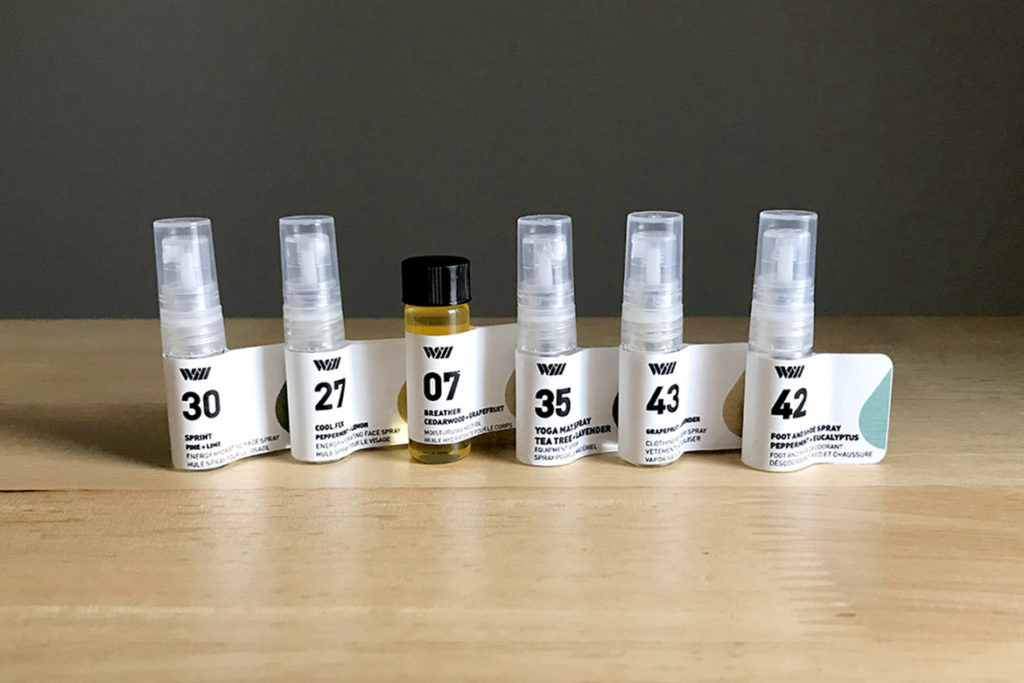 Way of Will is a Toronto based company offering a wide range of essential oil body care products locally formulated, designed and produced with natural ingredients using modern aromatherapy techniques.
WILL's Philosophy:
"Enhances your training ritual by blending essential oils that protect, energize, refresh, relax, moisturize and groom the body and mind. There are two ways your body receives the benefits of our essential oils:
#1 Repeat skin absorption of natural and functional ingredients
#2 Consistent stimulation of the brain and olfactory system through aromatic scents"
My Review
What I got:
On the body
On the equipment


I don't usually put oil on my skin because I don't like the oily sticky feeling. This product made my skin radiant and didn't feel too oily as it completely adsorbed into my skin. I also love the smell of cedar wood and grapefruit.
I prefer 30(Pine + Lime) than 27(Peppermint + Lemon) because I am not a fan of peppermint. These products definitely gave me a moment of refreshingness, which I think it can be used after lunch when I am having a food coma in the office. 😝


I love the smell of lavender! 😍
A great handy item to have to fragrant the stinky shoes while without worrying I put too much chemical in the air.
My favourite of WILL! A luxury alternative to the clothing refreshing product with the name started with a "F". Love how it fragrant my clothing in a nice natural refreshing scent of grapefruit + lavender. I tested it by putting it on a jacket and smelling it after a day. I can still smell it on my jacket. Lovely!
What I am hoping now is WILL can motivate me to go to the gym more often. 😌 Or at least now I feel good and smell good by having this aromatherapy.
Wanna try it yourselves? Head to their website (www.wayofwill.com) to get free samples!  (1 sample per product, 3 samples per order) They make it sweeter to shop this week(Until Nov 26) by having a Black Friday 35% off on everything promotion! Of course I took advantage of it and got some Christmas gift for friends and families. 😊 Let's shop and support local business!