Are you craving for Taiwanese food in this cold weather? Papa Chang's is one of the places I would go for decent Taiwanese food.
However, their original spots are located pretty far from my house, one is located at Markham and 16 while the other one is on the 2nd floor of the Pacific Mall. The GOOD NEWS is that now they open another store in RICHMOND HILL! YESSSSS:D RICHMOND HILL (hwy 7 & west beaver creek rd) and is really close to Markham too! Another good thing is that, there is less crowd and more comfortable to sit in.
As you can see in the picture, it looks so modern while the wooden table gives a taste of Taiwanese feeling.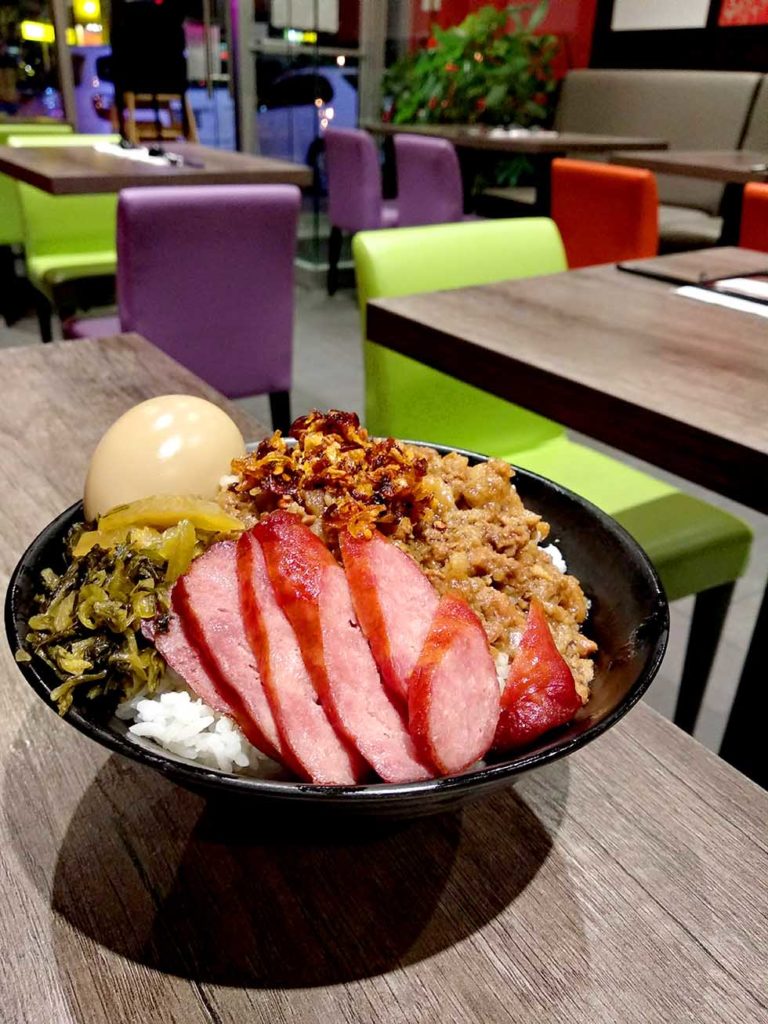 Chili Taiwanese Sausage Minced Pork with Rice and Marinated Egg
Mince rice is one of the signature dishes in Taiwan culture. The mixture of the pork belly skin and the mince pork creates a really good texture for the rice; unlike the mince pork at the other place only has mince pork. Although the egg itself is not fully marinated, the Taiwanese pickle (on the left side of the bowl) adds another layer to the bowl.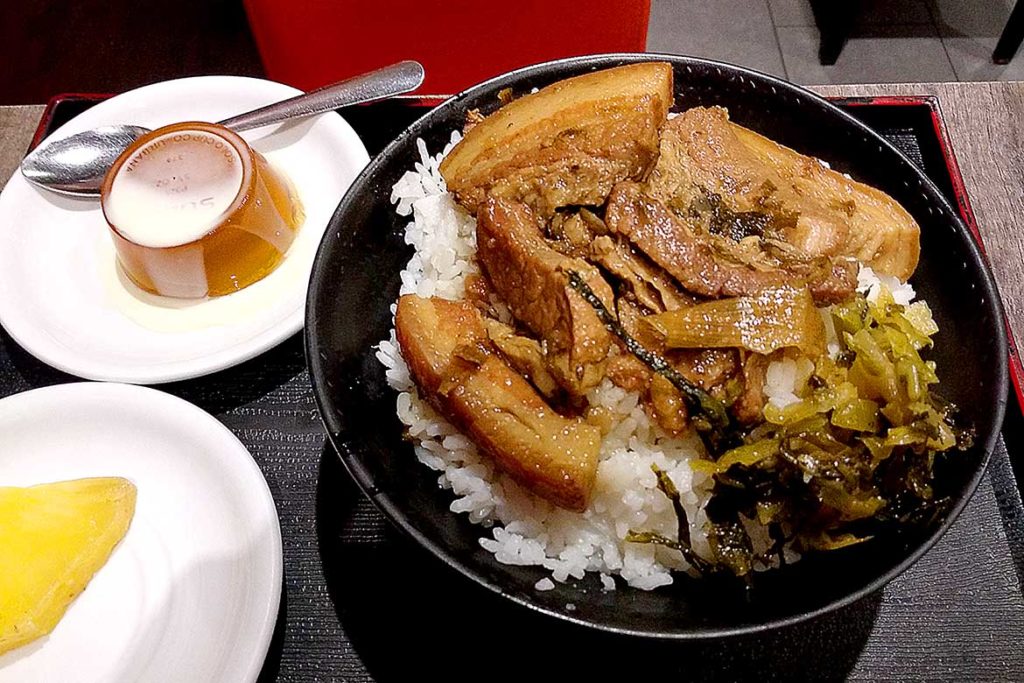 Taiwanese Braised Pork on Rice (this combo comes with jelly and selected fruit)
This combo comes with bubble tea too (only selected types) but you can add additional around $0.75 to change another drink you want (the waitress will quote your price). The layers of the braised pork are quite clear and you can imagine the juice comes out from it.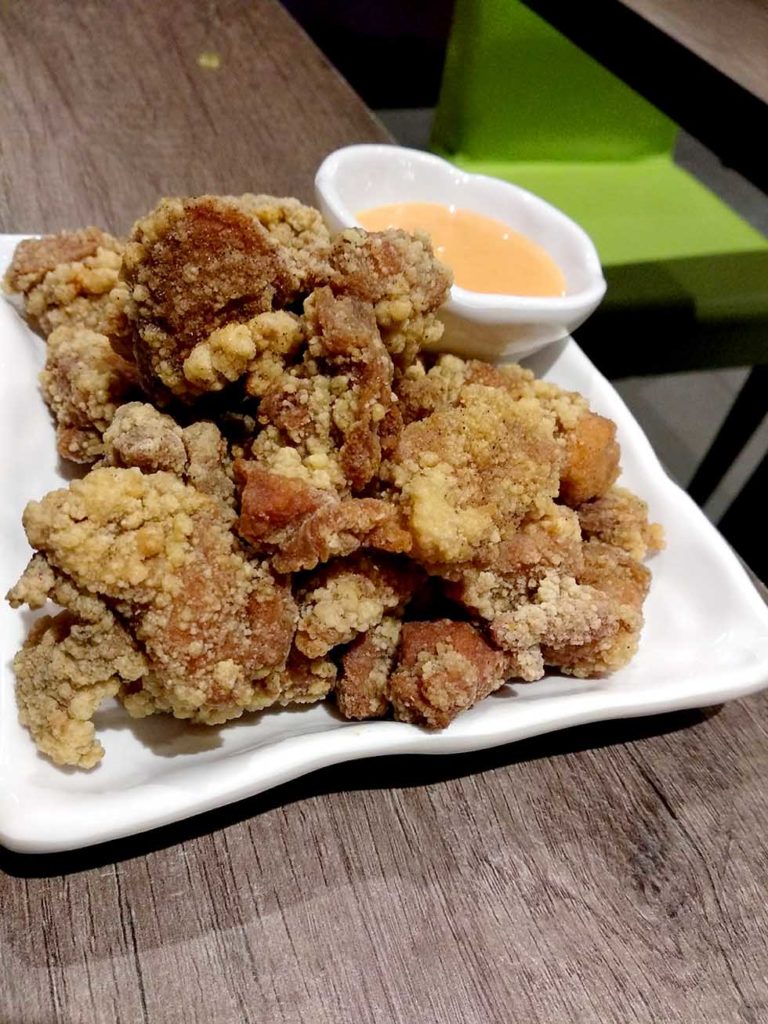 Popcorn Chicken with Thousand Island Dressing
Popcorn chicken is a famous Taiwanese snack; this is another must when you come here. This one, skin is not layered with too much breading. When you put it into your mouth, you could feel it is dancing on your tongue! The temperature control is really good; it did not cool down, even after I left it for 15 minutes. I was very satisfied with my experience.
🚨 Promotion Alert 🚨
Address: 30-280 West Beaver Creek Rd, Richmond Hill, ON L4B 3B1

Hours: 11am to 10pm
Phone: 647-797-1955
Website: www.facebook.com/papachangteabistro/
Follow eaterandfood Instagram: @eaterandfood