The highly anticipated skate trail under the Gardiner Expressway, The Bentway Skate Trail opens today, January 6th, 2018! What a great New Year gift for the Torontonians! The freezing cold weather (-19°C, feels like -29°C) couldn't stop us from being the first ones to skate on this brand new skate trail!
The Bentway is a unique and innovative public space that transforms 1.75km underneath Toronto's Gardiner Expressway, from Strachan Avenue to Bathurst Street, into a new gathering place for our city's growing population. The initial phase of the trail is 1.1km long located besides the Fort York National Historic Site visitor centre. In winter it's a ice skate trail in the figure "8" shape. Skate rentals are available, however, skaters are encouraged to bring their own skates. Free skate rentals on Monday night at 6 – 9PM. (Fee and opening hours details on The Bentway website: www.thebentway.ca) The skate trail is expected to remain open until March.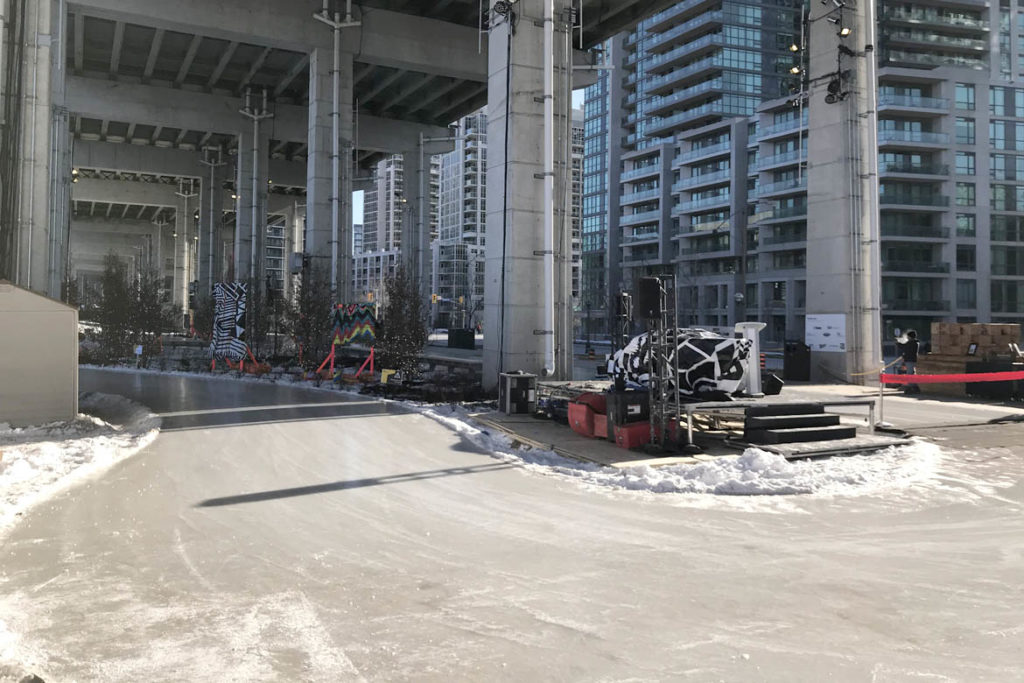 The opening celebration continues on Sunday, January 7th, 1 – 4 PM! The Mayor's Skate Party will host with Toronto's Mayor John Tory and members of Toronto City Council. Complimentary skate rentals and hot chocolate will be available! 
The Bentway offers year-round activities and events, including gardens, a skating rink,
recreational amenities, public markets, public art, special exhibitions, festivals, theatre and musical performances and more. An amphitheatre will open next summer to host music and dance events.